Pest Control in Brighton
Brighton and Hove residents are no strangers to rats. As the population has grown, so have the rats. Brighton's urban areas have increased and so has the sewer system, 300 miles of sewers now exist in Brighton and Hove.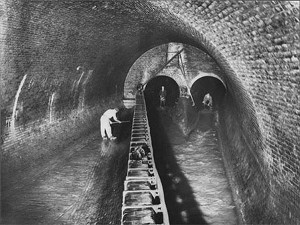 Rats thrive in the sewers of Brighton, when they get to bursting point; female rats seek sanctuary in the loft or cavity wall, Forcing their way into the house by tunnelling.
99% of all domestic rat jobs Bailey Pest Control carry out in Brighton come from the sewer/drains. They make their way from the drain to the sewer in 2 ways via an interceptor cap missing or direct via a straight through system.
Previous work done in Brighton – rats in the drains
Solutions
The solution to prevent future outbreaks comes from fixing the problem at the source by amending the defected drain and stop rats gaining access off the sewer system.
The Interceptor caps can be replaced by Bailey Pest Control this will prevent access as rats very rarely swim under the U bend.
The one way valve rat blocker (Vermend) –is the only solution to the straight through systems. These rat blockers prevents rats from entering buildings via the sewer system, while allowing the free flow of waste in the other direction.
The Vermend One Way Valve Rat Blocker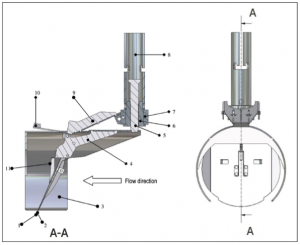 We have many happy customer testimonials from the Brighton area:
"We have had quite a number of problems with rats in our Brighton home during the past few years; they have been coming off the sewage system. Having previously used council services to deal with the rat problem without success we approached Bailey Pest Control and were extremely happy with the service they provided especially because they took the time to investigate the source of the problem. Excellent service."
Brighton customer
"We had a rat issue caused by a component failure in the drain. John arrived within the hour of my call, replaced the component and took further measures to reduce the chances of a repeat. He was thoroughly professional and efficient and I wouldn't hesitate to recommend him."
Hove Customer
Brighton homes flooded with rats
Rain in December pushed rats above ground into the streets and homes of the Brighton residents. One very unlucky resident found a rat in the u bend of his toilet one morning:
Call us on 01273 775941 for more information about pest control in Brighton or email john@baileypestcontrol.co.uk